I used to hate working out! Anything that has to do with physical exercises has always been a challenge for me because of so many reasons. For one, I could not find that perfect fit that could motivate me to work out until I found the workout clothes from Ellie.com. When it comes to quality, comfort and style, I can confidently say that nothing beats
Ellie
!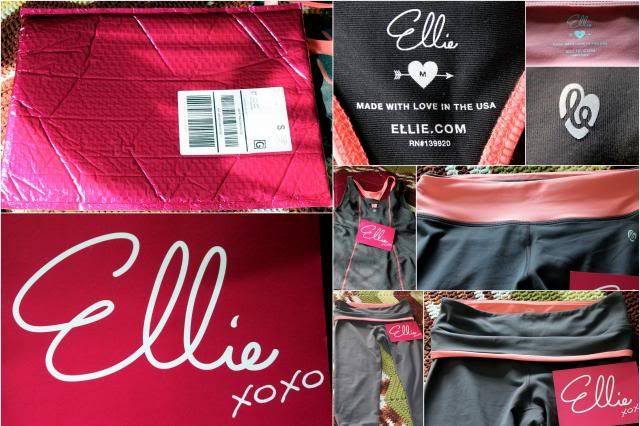 Shipping and delivery is fast. Even the packaging is impressive.
I used to be underweight. For many years, I was struggling to gain weight. It was so hard for me to gain weight even if I eat a lot. When I reached 50, everything has totally changed. I gained weight tremendously that it seemed uncontrollable.
I did not realize how easy it is to gain weight. I tried to watch my diet and do workouts but I could not sustain it. I guess I lacked the determination and perseverance that are needed for one to succeed in any weight loss plan.
I have bought workout attire but knowing me as one that is always in the lookout for cheap clothing, I invested in cheap clothing that would never last. After one wear or one washing, most of these cheap clothing would look so worn out. I heard a lot of good things about Ellie from some of my friends who have tried it so I gave it a shot.
I picked the medium size Double Threat Tank, worth $49.95. I'm glad I picked this top because it is true to its size, very comfortable, very light and it is water, wind, tear and chafe resistant. It has a built-in bra that is conjoined with a sleek trimming tank which gives full support and coverage.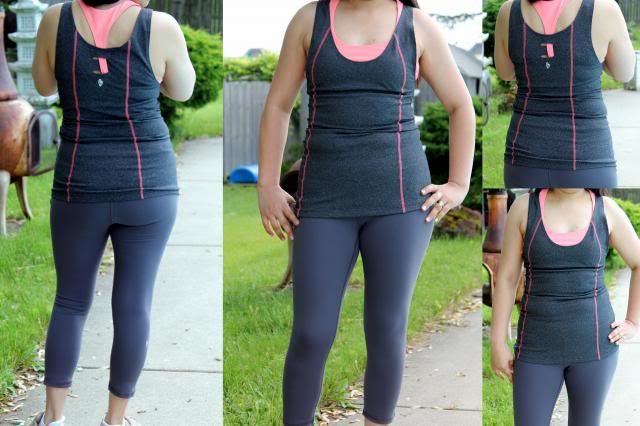 The Double Threat Tank
One of my problems with wearing poor quality tanks is when I raise my hands, the breast support would also raise and would stay up there until I pull it back to its place. I could not move freely because of fear of accidentally showing private parts of my body. With this Ellie top, there is no more fear of losing your bra in place. It does not restrict your movements.
It perfectly matches the medium size Double Decker Capri, worth $69.95 which I picked. I love the wide hugging waistband that you can either wear by leaving it up for the bold color or fold it down. The dual band provides extra support for my bulging tummy.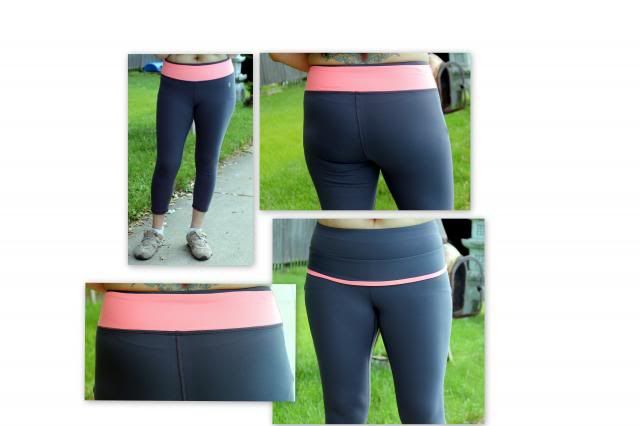 The Double Decker Capri
Just like the top, the EllieTex fabric is very soft like cotton, light, won't wrinkle, shrink or bag and is chafe-resistant as well. It also has a stretch that moves with you that makes it perfect for any kind of exercise.
Overall, I am very happy with the workout attire that I got from Ellie.com because it is exactly what I have been looking for in a workout attire. It definitely fits me to a T. I feel so motivated to do my workout with it.
My problem with sweating a lot is that it makes me feel so itchy especially with body hugging attire but I never had this problem with Ellie because it is moisture wicking so it dries up so easily.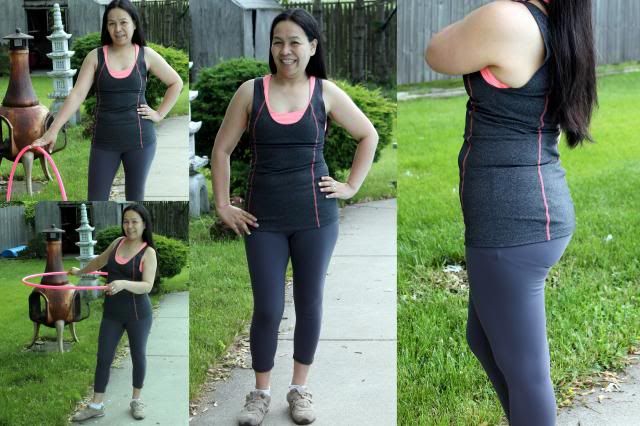 Let's start working out and live a healthy life with Ellie!
With Ellie, I feel secured yet so free. Its four-way stretch allows you to easily move around like I am not wearing anything but I know I am secured. It is breathable and provides the comfort that we need when working out. It also provides me full coverage especially in those areas of my body that I am not happy to show off like my "love handles".
If you want to start working out and serious about it, you should invest on a workout clothes that Ellie.com offers. I promise you, you will love it. The quality is just outstanding; it would last forever. It has the total comfort that you will need and it is so stylish. Don't you just feel good when you know you would look good with what you wear?
The best thing about it is: you will
get 20% discount
when you decide to purchase one. If you want to see more of the vast Ellie collection and get updates from them, like them on
Facebook
and follow them on
Twitter
.
Watch out for new collection that keeps on coming out! You can mix and match the top and bottom however you want to wear it. I love everything about Ellie and I know you will love it too! Working out can be fun with Ellie!