I guess i have a lot of reasons to be happy today! Aside from feeling real good, in fact, i got up earlier than usual, i was surprised to see a nice payment sitting in my paypal, from no other than Free4every1! I completed their giftcards site a week or so ago, submitted my payment request and have totally forgotten about it! Check this out: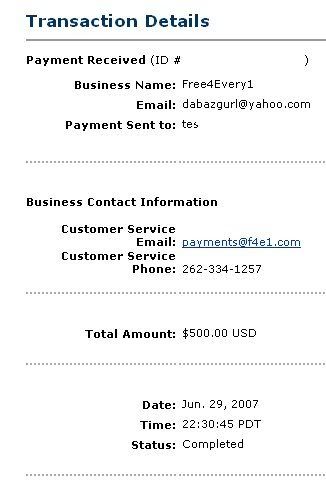 This site has been paying me since last year when they started out with freebie sites. Here are some of their sites which i will be working on pretty soon!
http://360.f4e1.com
http://wii.f4e1.com
http://ps3.f4e1.com
http://diy.f4e1.com
- their DIY site
Thanks a lot Free4Every1!