I got paid for my July earnings at
Monsterpayscash!
MPC is one of the best sites around for its high payouts, no minimum cash out, great customer support, fast crediting and tons of offers including freebies, exciting contests and promo with BIG prizes at stake! I could say this site is my second favorite site,
CashonTap
being the first, only because MPC pays only once a month while
CashonTap
pays weekly!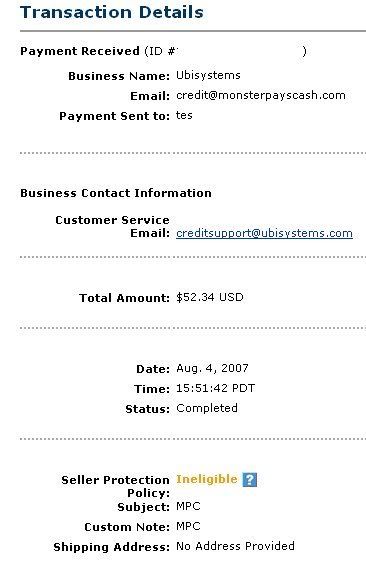 Once again, thanks a lot
Monsterpayscash!